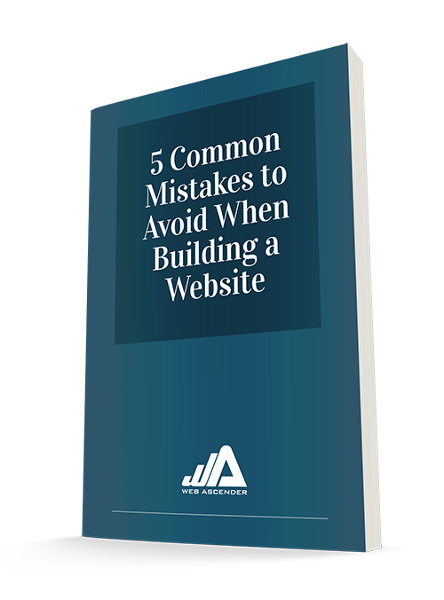 When building a new website, you want the transition to your new experience to be as seamless as possible. To avoid sacrificing traffic and leads, you need to ensure that your website can be found and is user friendly.
At Web Ascender we have launched 300+ websites and have a "Go-Live Checklist" to ensure every launch goes smoothly. But not every web design company operates that way. With all the moving pieces of building a new website, it's easy for important things to get over looked. We put this guide together to shed light on some common mistakes we've seen businesses make to help you ensure success.
Fill out the form to learn the 5 mistakes to be sure to avoid. You'll be glad you did!