Does digital marketing work for manufacturers?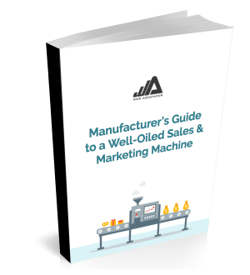 In a word, "Yes."
In the manufacturing world, doing all of the work by hand became obsolete a long time ago. To replace manual labor, we built machines and processes to handle the bulk of the dirty work for us.
The same evolution has taken place in the marketing world. Inbound marketing and marketing automation help you build a funnel that draws in and nurtures your sales leads for you.
Download the guide to find out what it takes to create a well-oiled sales and marketing machine.