Do you have the tools to effectively market your business?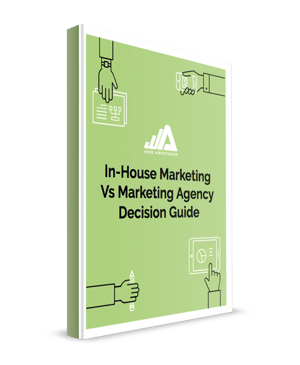 Good marketing isn't one-size-fits-all.
Many marketing managers and CEOs alike grapple with the decision of whether to put their marketing budget and resources toward and in-house marketing team or to hire a marketing agency.
There are pros and cons to both options, however you don't necessarily have to pick one or the other. Outlining the skills your team has and finding holes where you may be lacking, can help you make a decision that works for your entire team.
Download the guide to compare and contrast in-house marketing and agency marketing step-by-step to reach a decision you're confident with.